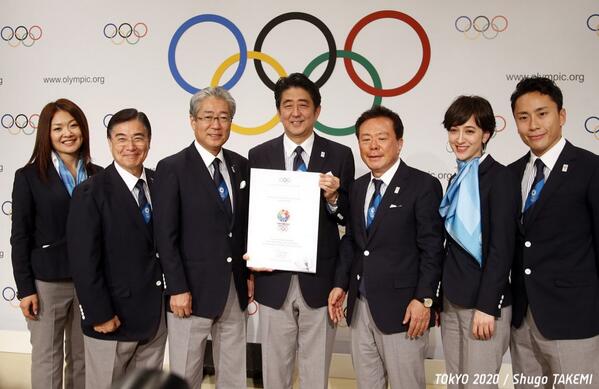 Tokyo has been chosen to host the 2020 Summer Olympics, after fierce competition from Istanbul and Madrid.
The Japanese capital won the bid Saturday, following a secret ballot that took place during the 125th International Olympic Committee session in Buenos Aires. 94 IOC members voted in total. Tokyo beat Istanbul 60 votes to 36 in the final round of the selection process. The Turkish city eliminated Madrid in a first round tie-breaker.
President Jacques Rogge said
in an IOC release
;"Congratulations to the city of Tokyo on its election as host of the 2020 Olympic Games,"
Tokyo previously hosted the 1964 Summer Olympics. It was also selected to host the Olympics in 1940, but those games were suspended due to World War II.The official Twitter account of Tokyo 2020 celebrated the news online by posting a picture to commemorate the win.
TOKYO●2020/東京2020招致
✔
@Tokyo2020jp